The VMAs blew this year. And I wouldn't mind it if Kanye got a taste of Karma and crashed his probably pretentious car into a large pole breaking his ego and both of his knees to accompany his spineless lifestyle. I don't really like Taylor Swift all that much, but she didn't deserve that.
That being said, I'd like to talk about a topic that goes unsaid all too often: the initial moments upon meeting someone in person that you've met on the internet. Whether it's for romantic purposes or platonic purposes.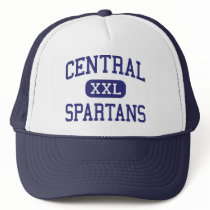 For instance, I lived in a schooling zone that put me at the junior high that split kids off after 9th grade. Some went to Trinity High School, some went to L.D Bell High School. By "some" I mean, 75% went to Trinity while me, like 3 of my friends and the awkward kids that I didn't know existed went to Bell. Needless to say, I needed to make some friends.
My friends Ashley and Katie were scandalously dating boys that went to Bedford Junior High (OMG!), so they knew a few people coming into 10th grade. They took it upon themselves to be good friends and introduce me to some of the Bedford Broncos also going to Bell. I met a couple people through Aimchat and got to know them through late night chats of revealing personal content like my hopes, dreams, how far I've gone with a boy and what my biggest turn on is. My dad usually woke up, stealthily opened my door and sternly whispered at me for being up late and chatting on the internet on a school night. But that's besides the point. Alas, the day was to come that I would attend a pool party hosted by the boys of BJH. Think of it as a PG version of the quintessential "back to school party".
Anyway, the most prevalent thing about this party was that I felt so immensely awkward not really knowing anyone and nervous that I would mistake a conversation that I had with BJHboy7666 for the conversation I had with iluvplayingfootball348. I remember boys approaching me and sheepishly asking me questions they already knew the answer to because, as the 21st century would have it, we revealed all of the initial get-to-know-you conversation topics via the internet. The whole night was just one awkward turtle after another. I felt like I had to be extra cool in person since they liked me so much online. It was a stressful time for a 15 year old girl entering high school. I had other things to worry about. Like my hair and counting calories.
Although, at the party I met Alex Seabaugh. We went on a date with like 4 other people and he was my first high school fling. Congratulations, Alex.
I can't imagine how it feels when people do this for real love. In movies they make it look so suave. That's bullshit. You
know
someone has nervous gas and is sweating uncontrollably because they don't have anything else to talk about since they've already touched bases on all of the "all about me" subject matter. It's just inevitable. I don't care how social you are. That first moment of meeting someone is always, always awkward.
It more or less goes like this: "Heyyyyy, I'm Sadie. But you already knew that... heh. You look nice tonight, a bit different from your profile picture. Man, I'm sorry. I'm awkward."
DISCLAIMER:
For those of you I met online and am still friends with today, thanks for working through that awkward time.